FullOn

is an utility designed to launch full screen applications/games on specific display device without changing the primary monitor setting.
Current version:

0.1.0.0 (released 01/03/2016)

Download (5.26 MB) | ChangeLog | EULA

BUY HOME LICENSE BUY BUSINESS LICENSE



Features:


- launch full screen game on specific display device
- prevent application folding when switching to foreign applications with mouse click or Alt-Tab

Compatible with applications:
- Counter Strike 1.6
- Heroes of Might&Magic 3
- StarCraft 1.0



System requirements:

Windows XP and higher

NOTE: Please unpack installer contents to a path without spaces, e.g. "C:\Programs\FullOn"







TaskLayout

is a productivity app for Windows designed to set up your desktop for work in seconds.
This tool allow to save and restore Windows desktop layout (a set of running applications with corresponding positions on screen) with an assigned hotkey.



How it works:

1. Setup your working configuration on the desktop: launch applications, open folders, arrange windows into suitable locations on the desktop.
2. Save layout with TaskLayout, assign hotkey for open/close.
3. Use these hotkeys to instantly restore/discard your desktop in seconds.

TaskLayout is a tool with a wide range of options, e.g:
1. Application/command Launcher: setup custom commands to start it with assigned hotkey.
2. Window Manager: set "Settings> Configuration> Layout Openning> Run command line" to "False" to enable "window arrangement only" mode.
3. By default, TaskLayout works as a Launcher(1) and Window reposition tool(2) in one.



Current version:

0.7.3.1 (released 5/29/2021)

Download (3.54 MB) | ChangeLog | EULA | Documentation

BUY HOME LICENSE BUY BUSINESS LICENSE

Lifetime Free Upgrades: purchase now and get the future updates free of charge.





Features:


- save layout: automatically retrieve and preserve startup commands assigned to selected windows
- restore layout: run commands (if required) and arrange windows on the desktop
- window adjustment with restoring of the state (normal/minimized/maximized) and Z-order
- apply layout by double click on the TLF file
- assign hotkey to restore and/or close layout
- assign specific display device for window
- assign specific virtual desktop for window (Windows 10)
- restore view settings for Shell windows (view mode, folder flags, icon size, sort columns, visible panes)
- multiple positions support: setup multiple positions for window and use the same hotkey to change it's position on the desktop
- multiple windows support: restore position for multiple windows from the same application when restoring layout (e.g. main window and tool windows)
- custom commands support (e.g. "mailto:1@1.com", delete a file, sleep windows, etc)
- RegEx support for window/class names
- import BAT files/Windows shortcuts for fast migration
- launch portable applications from the same drive where TaskLayout is located (use macro %TL_DRIVE%)
- explore windows from the desktop with Finder tool (retrieve command line and other properties)
- serial application run for slow computers when restoring layout
- pause mode: temporary disable hotkeys and hide tray icon (if required) with <Win+Alt+P>
- autorun on system startup
- installation is not required
- multi-monitor support
- x64 support



System requirements:

Windows XP and higher



Live demo: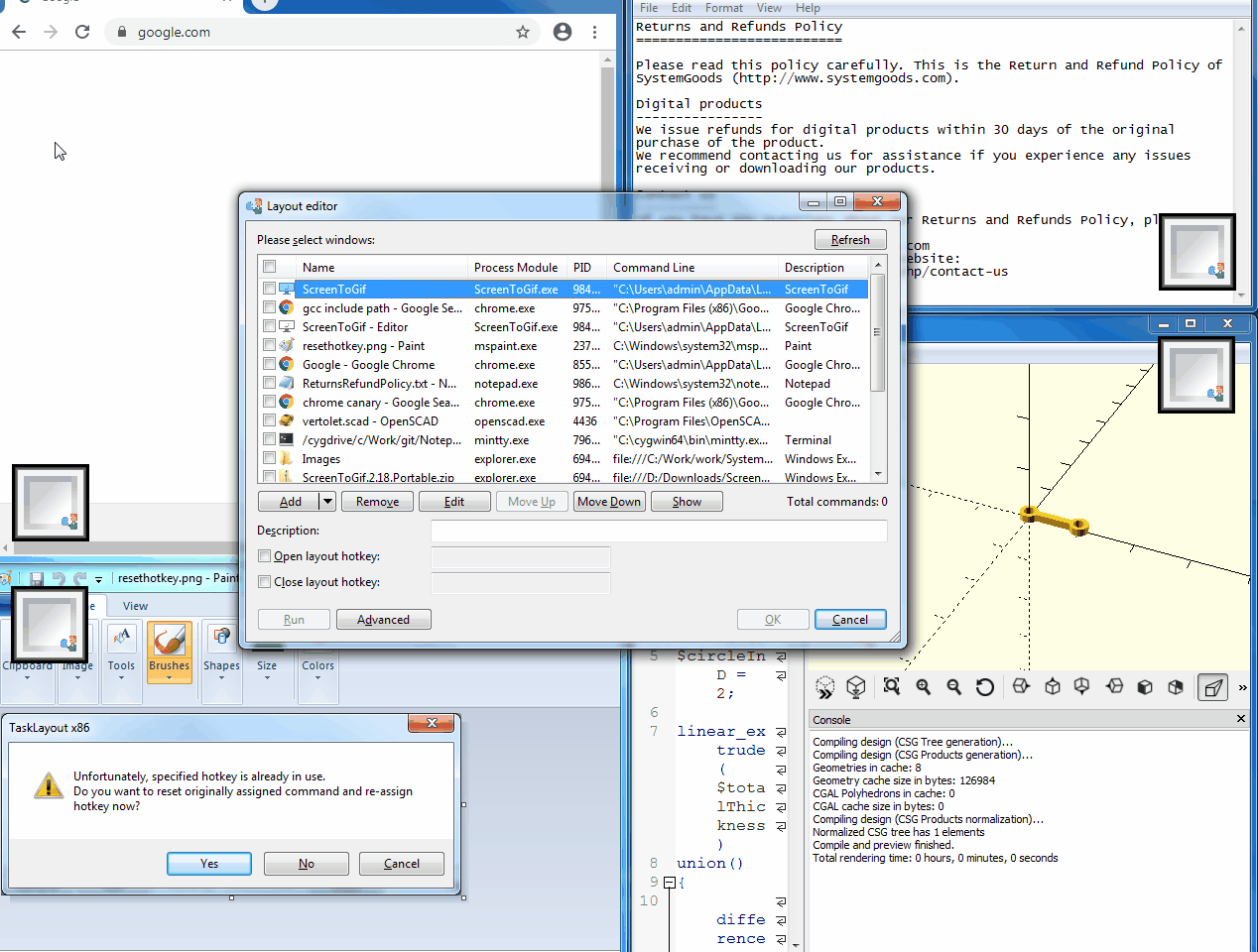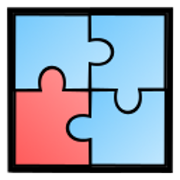 TaskSpace

is a liteware portable Windows utility which allow merging of multiple applications together in a single window or merging them as tabs.
Current version:

0.5.0.0 (released 07/05/2017)



FREE FOR PRIVATE, NON-COMMERCIAL USE



Download (2.52 MB) | ChangeLog | EULA


BUY BUSINESS LICENSE






CONTACT
US
Please do not hesitate to contact us for the quote, any further questions or any concerns.